About Us morocco tours agency
Pretty Morocco Tours Agency
About Pretty Morocco Tours Agency:
Local travel agency Pretty Morocco Tours designs individualized vacation packages from Tangier, Marrakech, Fes, and Casablanca. This is without a doubt the best course of action if you intend to visit Morocco shortly. Join one of our trips to Morocco to see the beauty of our country. 
We are a Berber family that has traveled in search of a better lifestyle for our herd while towing our tent. As a result, we have a travel addiction and recognize the true worth of learning something new. The saddest portion of the story began when we were powerless to stop many herds from entering Algena before the boundaries. We then sold the ones that were left.Then our old parents decided to move and settled in Merzouga, a Saharan desert village. However, our urge to travel remains strong.
 Living a contemporary lifestyle without traveling was difficult for us. Fortunately, Merzouga desert, the most visited place in Morocco, draws lots of tourists all year round. We had the good fortune to attend school and learn the English language. In our spare time, we used to guide camel treks in the Erg Chebbi sand dunes. Since then, we have gained knowledge about tourism and created Pretty Morocco Tours as a travel agency. Thankfully, our country, Morocco, is home to numerous stunning landscapes and important historical monuments. That is the reason. Thank you very much.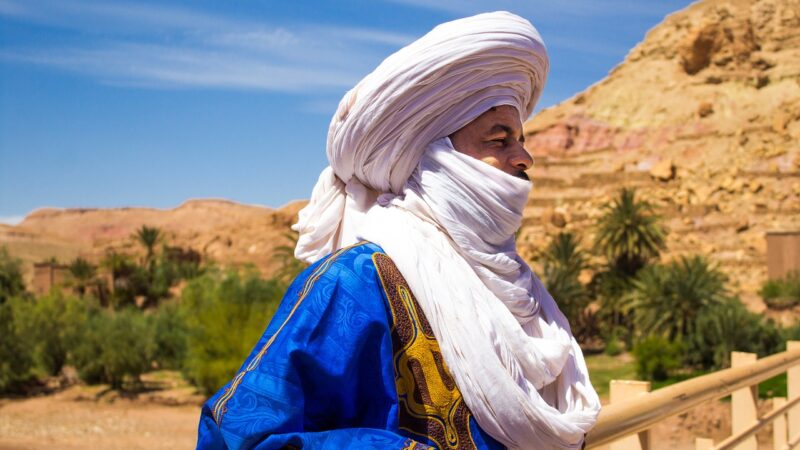 We cherish Morocco. We won't show you the entire world; instead, we'll give you the best possible view of Morocco.
Guarantees: We want you to know that when we claim we do something correctly, we truly mean it.
Trustworthy Service: People adore working with us. Our primary purpose is to serve you, and we are available around-the-clock to respond to all of your inquiries.
Our highly skilled and knowledgeable drivers will make your trip to Morocco an unforgettable one. The agency will monitor your progress and make sure you are making the most of your Moroccan vacation. The drivers are quite knowledgeable and are familiar with Morocco. As a result, they will assist you with learning and obtaining important information as you enjoy your vacation in Morocco.
Everyone dislikes being taken to countless pricey shops and tourist traps, not just our guests, and everyone is aware that the guides are paid commissions on the purchases their clients make.
Any driver or guide who coerces our customers into entering a store or bazaar will be fired. Our skilled and amiable English-speaking drivers and guides. Working with tourists from all around the world has given them a great deal of experience. They transport you in cozy, air-conditioned 44 Toyota land cruiser cars or opulent minivans with space for your luggage and A/C to the biggest tourist destinations in Morocco.
Our excursions have been thoughtfully designed to give you an experience rich in the breathtaking beauty, vibrant culture, and fascinating history of each location.
Enjoy the breathtaking scenery of Morocco, where the stars are more brilliant than you could have ever imagined and the dunes are taller than you could have ever imagined!
Pretty Morocco Tours Service:
Pretty Morocco Tours : Private Tours / Group Tour:
It goes without saying that you want to maximize your trip to Morocco when it comes to planning. Since everyone travels in their own way, for many people this is not an easy chore.
There is never a right or wrong way to do something, whether you want to travel with friends and family or on your own. However, there are unquestionably some significant changes depending on whether you opt to take a private or group trip.
Let's examine the benefits and drawbacks of both private and group trips to aid with your decision. What distinguishes your private trips from your group tours? With private excursions, you'll have more flexibility and gain the following benefits:
A)Whether you are traveling alone, with family or friends, or in a group, a private guide, driver, and vehicle are provided for your exclusive use. The tour is conducted without the involvement of outsiders just for you.
b) We may adjust an itinerary to fit your unique interests and needs; as such, you are free to select the hotels, tourist attractions, length of the tour, mode of transportation, price range, and other factors.
c) You can start the tour whenever you choose.
d) Accompany you the entire time. Private transportation to and from the airport, train station, and hotels as well as roundtrip transfers to and from sights are all available during the vacation.
e) You might set your own pace and itinerary for the tour's sightseeing. able to quickly adapt to changes.
f) Perfect for those who require thoughtful support and care, such as the elderly, the disabled, and families with young children
When you sign up for one of our private excursions, you'll have more freedom to travel at your own pace and the option to alter what you want to do and see along the way.