5 places to visit in Morocco with family
The best 5 places to visit in Morocco with family
Best Moroccan family vacation destination
Spending time with family is priceless. This article is for individuals looking for the greatest places to visit with family in Morocco. It is recommended if you read this post to learn everything there is to know about best place to visit in Morocco with family.
Morocco is the ideal vacation destination for families looking for a trip close to home. Flights to Morocco from the UK are typically three to four hours lengthy, allowing you to explore the medina's labyrinth streets by (mint) teatime.
There are spectacular snow-capped mountains, stony plains, bright Sahara Desert sands, markets, oasis, and camel trains. This country is full of surprises, and the kind people will welcome you and your family with open arms.
Best 5 places to visit in Morocco with family
Morocco is a paradise for children of all ages, a land of adventure, excitement, and discovery, and the following are some of the greatest places in Morocco for family vacations that will provide you with the most intriguing family-pleasant experiences.
With few residents within the fortified walls and an exclusive image of a dramatic mudbrick citadel set against the encircling rugged desolate terrain, your entire family will feel as if it has transported back in time.
You may explore the Kasbah's intriguing partitions and views, as well as the city's twisting streets and hidden corners. Trek to the summit for a hidden perspective of the scenery, or take your family on a Hollywood excursion to learn about the films shot within the secluded oasis city.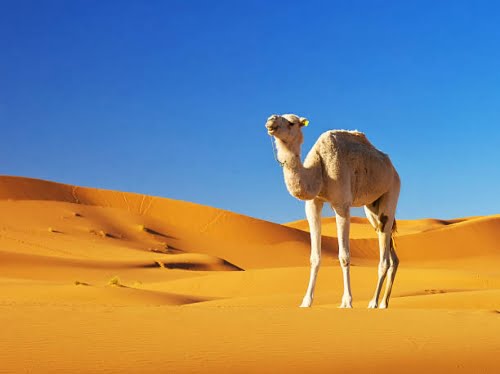 The sahara at Erg Chebbi can provide your children with a lifetime of memories, with sundown rides, tales and myths of the landscape, cultural activities with surrounding Berbers, and feasible adventures like camel driving and sandboarding.
Enjoy the sunset hues, the cool air at daybreak, and the lonely wilderness ambiance all at the same time. You can trek the dunes on camel back after sunset, dance to traditional tunes beneath the evening sky, watch the sunrise over the dunes, and share stories with your family around a nightly campfire.
Listen to the storytellers, poets, and musicians of Jemaa el-Fna Square, or observe the mastery of structure within the Koutoubia Mosque, explore the trails of Majorelle Garden, or visit the Jewish Quarter, with each discovery providing an interesting experience for your family.
Explore the souk's marketplace drama and colors here. Accept Djemaa El Fna Square's entertainers and stories. Learn the works of artisans taught by a local artist, Explore the Koutoubia Gardens and savor Moroccan cuisine.
Chefchaouen, a highland village surrounded by blue and the cool air of the Rif Mountains, is ideal for exploring with children. The mosque on top of the hill offers a stunning perspective of the Blue City, while the tiny river on the outskirts offers a glimpse of nature's beauty.
The historic and captivating alleyways might meet a modern-day ambiance within the souk to uncover traditional textiles as you push into the Rif Mountains to discover the pathways or visit the Kasbah Museum.
Where to stay in Morocco with family?
One of Morocco's outstanding circles of relatives has a story about spending a single day in a Berber desolate camp. Tents with appropriate beds, power, and shared or non-public restroom facilities are provided. As night sets, your Berber hosts will light a campfire, offer you one of their meals, and play traditional music beneath the stars.
The nocturnal skies are spectacular here, and your hosts will wake you up in the morning by banging pots and pans or clapping so you may ascend the dunes in time for sunrise. It's a magical experience, and youngsters can run up and down the dunes even though it's cool.
Accommodation in Ouarzazate
Because Ouarzazate has numerous global lodgings that cater to film crews, I'd recommend staying outside of town for a bit more character. Ksar India, located near At Benhaddou and about 30 minutes from Ouarzazate, is an excellent alternative with a nice pool and restaurant, as well as a chain of roof terraces that provide stunning sunset views.
Accommodation in Essaouira
We recommend staying at Jardins Des Douars, a valuable treasure built in the style of a classic kasbah about 15 minutes outside of town. It has an exquisite neighborhood charm, with its circle of relatives' bungalows dotted around vast gardens, pools, a spa, and kid-friendly personnel.
The unique Riad Watier, located in the heart of Essaouira, has carved woodwork, patterned tiling, and its own large circle of related suites with beds and lounges.
Best places to visit in Morocco with family FAQs:
- Is Morocco a good family holiday destinaion?
Morocco is a wonderful destination for children, and while it can be intimidating, it is not dangerous (from us enjoy). Moroccans adore children, therefore traveling Morocco with children could be quite rewarding.
- What is the best place to go in Morocco with family?
This post will be useful for individuals looking for the greatest places to visit in Morocco with their families. We attempted to offer you with all of the necessary information so that you may enjoy yourself with your family and create the best memories in Morocco. You can reach us at any time to finalize an unique Morocco tour with our skilled tour guide team.