10 Best Places to Visit in Morocco
Our 10 Best Places to Visit in Morocco
Travel destinations in Morocco's top ten
The landscapes and history of Morocco are immensely diverse and fascinating. Hills, thriving towns, and endless deserts are among the numerous things this country has to offer. 
The 10 Best Places to Visit in Morocco will be discussed in this post.
The moroccan is a journey through a tranquil, time-honored landscape full of lovely seaside villages, clinging cities painted in vibrant hues, and isolated mountain castles surrounded by medieval walls.
You can smell roasted tagines, fresh mint leaves, perfume, leather, and smokey coals anywhere in Morocco. Popular tourist spots as well as undiscovered gems can be found throughout the country.
The best places to visit in Morocco 10 days
You may use this guide to find Moroccan vacation spots that fit their vacation preferences and persuade them to visit Morocco.
Rabat, Morocco's capital, is a popular tourist destination due to its numerous attractions. The year-round pleasant temperature and the tranquil Moroccan beaches are just a handful of factors that contribute to its allure.
-Museums, castles, and the seaside are all good reasons.
-Travelers should see the Kasbah of Udayas and the Royal Palace.
Chefchaouen is located in the heart of the vast terrain. Aside from the lovely blue-painted houses, there is plenty of natural light, making it an artist and photographer's dream. There are numerous excellent hiking trails in the vicinity.
-Souvenirs and handicrafts are the reason.
-Waterfalls in Ras El Maa, Kasbah, El Haouta, and El Asri Streets are tourist attractions.
3. Marrakech - Most Beautiful Place In Morocco
Marrakech, located on the foothills of the Atlas Mountains, is one of Morocco's most popular tourist destinations. The largest square, Djemaa El-Fna, is a fascinating place to explore, with snake charmers, musicians, circus acts, tricksters, and vendors selling items.
-Reason: A fantastic fusion of culture, cuisine, and historic red buildings.
-Travelers should see the Koutoubia Mosque and the Bahia Castles.
Meknes is an ideal vacation destination for those who love history and are interested in different cultures. It is a ninth-century medina that was formerly the capital of the country. It can be found throughout northern Morocco.
Visit the imperial palace and other historical sites to have a better understanding of Moroccan culture.
-Visits to historical places such as the Sultan Moulay Ismail Mausoleum, Bab Mansour, the Borj Belkari Pottery Museum, and the Dar Jamai Museum are also recommended.
-Tourist Attractions: Volubilis Roman Ruins.
The High Atlas is the highest mountain range in North Africa. These towering and majestic peaks provide great hiking pathways for both novice and experienced climbers.
-the explanation: Excellent for hiking and mountain climbing.
-Tourist Attractions: Jebel Toubkal.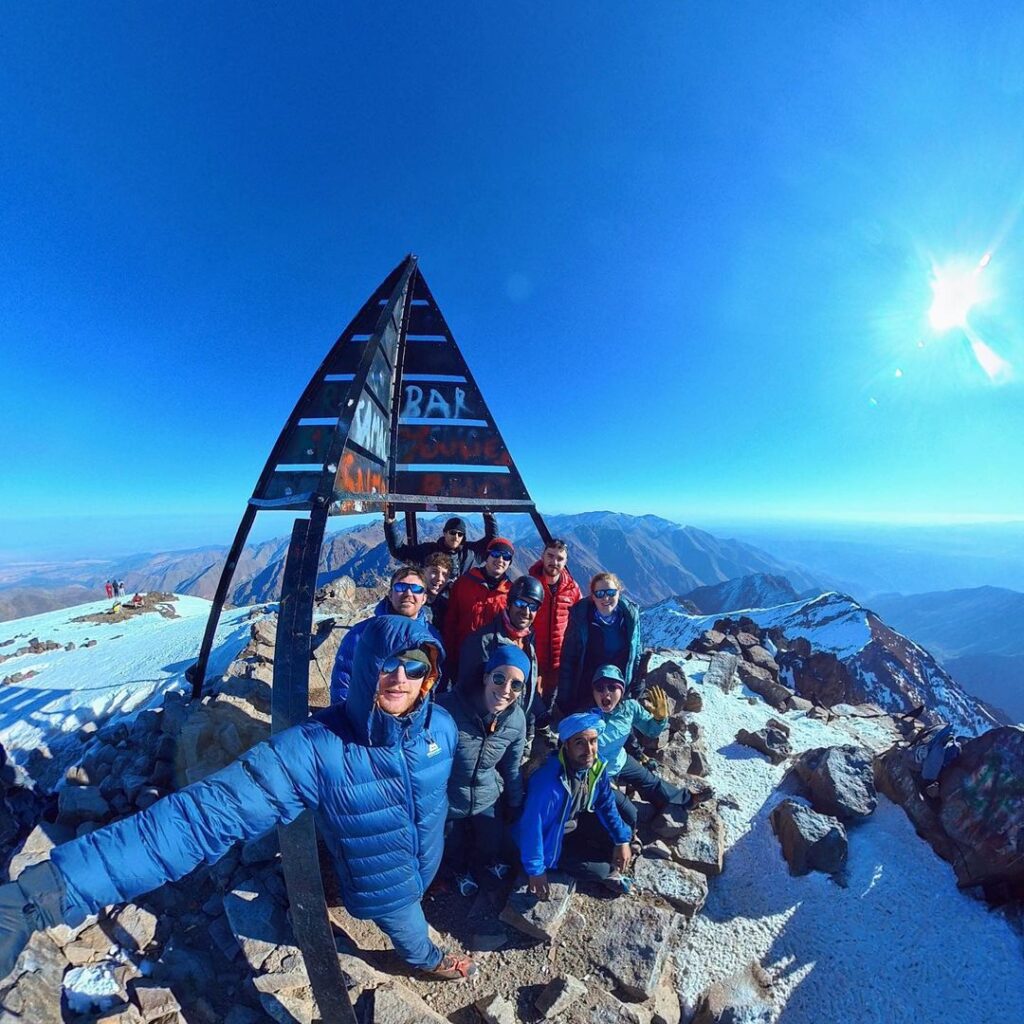 Moroccans regard Tinghir Todra Valley region to be one of the most beautiful parts of their country. Tinghir, a historic French village, has grown into a major metropolis with lovely flower gardens, Kasbahs, and winding country lanes that welcome travelers.
Hiking, magnificent kasbahs, and flower gardens are all reasons to go.
Old Kasbah, Kasbah Museum, Dar el Makhzen, and Phoenician Tombs are all tourist attractions.
The fishing town in southwest Morocco is notable for its Spanish heritage. It has spectacular beaches, the best surfing places, and amazing rock formations. There are various cafes and eateries around.
-Beaches and surfing spots are the reason.
-Tourist Attractions: Legzira Beach.
In the Asilah is extremely popular among Moroccan tourists, making it a foregone conclusion that it is a superb destination. A significant portion of Portuguese history dates back to the fourteenth century.
The walls of the town are adorned in colorful artwork, and there are sandy beaches, making it one of Morocco's most famous tourist sites.
-Reason: The benefit of some cooling off.
-Annual Arts Festival, Paradise Beach, and Aplanos Art Gallery are among the tourist attractions.
Rose Valley is as beautiful as it gets and is one of Morocco's top destinations for those looking for less-traveled routes. Rose Valley has a magnificent setting, with a variety of greens, crystal-clear streams, snow-capped Atlas Mountains, and big expanses of olive and fig trees.
-The reason is that a Rose Festival is held in the spring.
-Travelers' Attractions: Hundreds of pink flowers in large sections.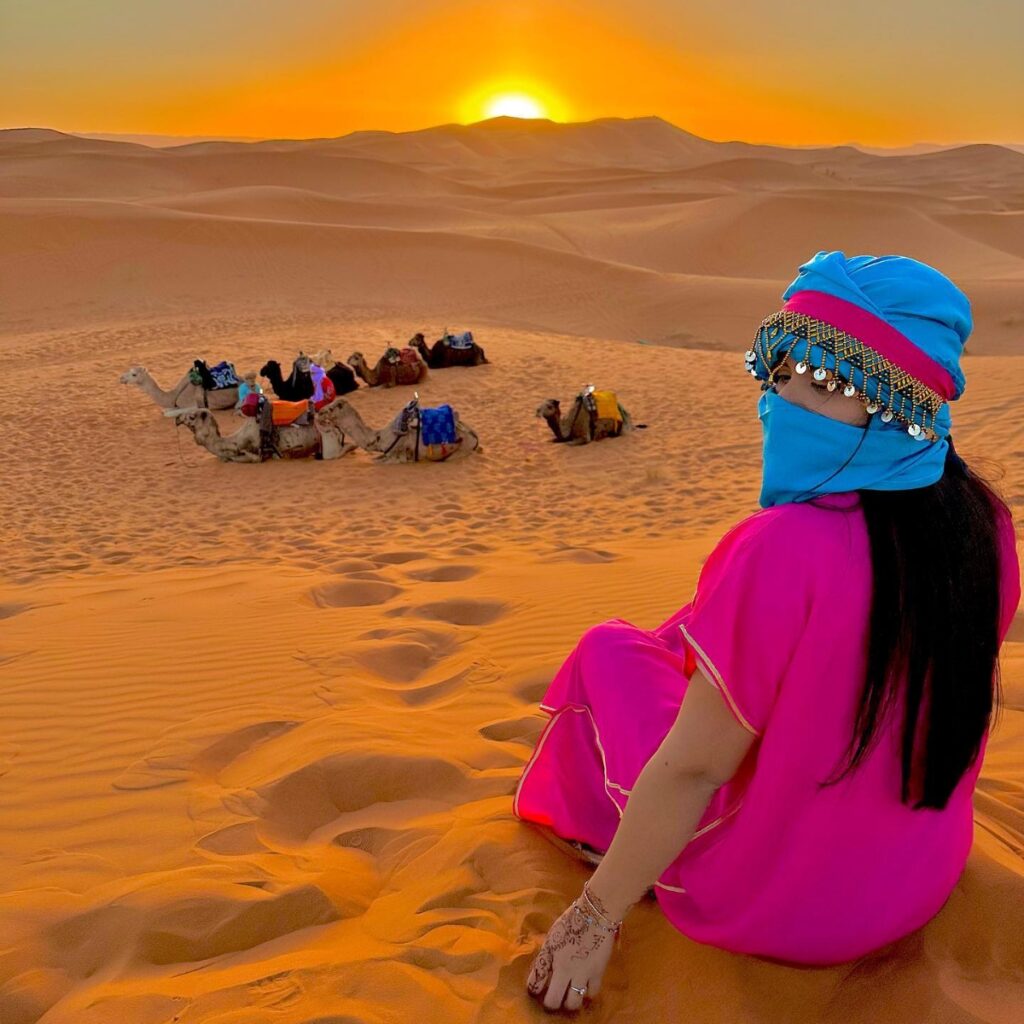 Merzouga Sahara Desert
The desert cannot be missed when visiting Morocco. In the desert, seeing the sunset over the dunes or gazing at the sky will leave you speechless.-Reason: A spectacular view of the stars. _Merzouga is a tourist destination.
Frequently Asked Questions about the Top 10 Places to Visit in Morocco
Where in Morocco is the best place to visit?
Asilah is a popular summer vacation destination for both visitors and locals. The town is Morocco's most popular tourist destination, thanks to its colorfully painted city walls and lovely beaches.
Which is the best place in Morocco for holiday?
 is moroccan a lovely and friendly country, and Marrakech is the ideal place to explore while on vacation there. Its location and surroundings also contribute to its popularity as a tourist destination.
A cultural Moroccan melting pot of cultures, lives, beliefs, and fashion trends. This country has several well-known and obscure tourist destinations, so there is something for everyone.
After you've put this country to the vacation shortlist, ensure the trip schedule incorporates most of these "10 top locations to see in Morocco". Our Morocco travel package of 10 days from Casablanca is ideal for exploring Morocco's splendors.