Pretty Morocco Tours, a travel agency for customized holidays tours and desert trips 2023/2024
About Pretty Morocco Tours
travel agency:
Pretty Morocco Tours is a local travel company that creates personalized vacation itineraries from Tangier, Marrakech, Fes, and Casablanca. If you want to visit Morocco soon, this is undoubtedly the way to go. Join one of our Morocco trips to experience the splendor of our nation. We are a Berber family that has moved around with our tent in search of a better life for our herd. As a result, we are addicted to travel and understand the actual value of learning something new.
 The saddest part of the narrative started when several herds crossed into Algena before the borders and we were unable to pull them back. Following that, we sold the remaining ones.Then, our elderly parents made the decision to relocate and live in Merzouga, a desert town in the Sahara. We still have a strong desire to travel, though. We found it challenging to live a modern lifestyle without traveling. Fortunately, Merzouga, the most popular location in Morocco, attracts a ton of visitors throughout the year. We were fortunate to go to school and pick up the English language.
 We used to lead camel tours around the Erg Chebbi sand dunes during our free time. Since that time, we have learned about tourism, and we have established Pretty Morocco Tours as a travel company. Thankfully, there are many beautiful landscapes and historic sites to discover in our nation, Morocco. it is the cause. You are welcome to join.
The best of Morocco Tours
Your desert vacation can begin in one of the many cities in Morocco. For instance, Marrakech, Fes, Casablanca, and Tangier are cities with international airports. As a result, we have altered some of the itineraries shown below. However, you can make your own plans with Touring in Morocco.
Tours to the Moroccan Desert in Style from Fes to Marrakech
1. Fes to Marrakech Desert Tours
Explore the best Fes to Merzouga Desert Tours Merzouga Sahara.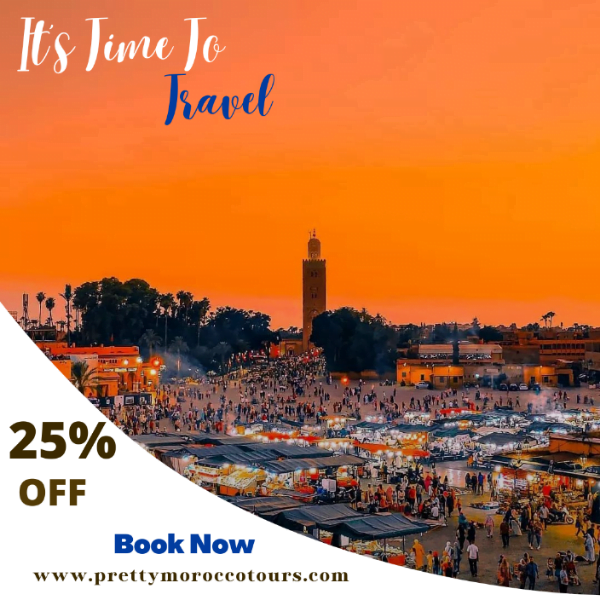 3 Days from Fes to Marrakech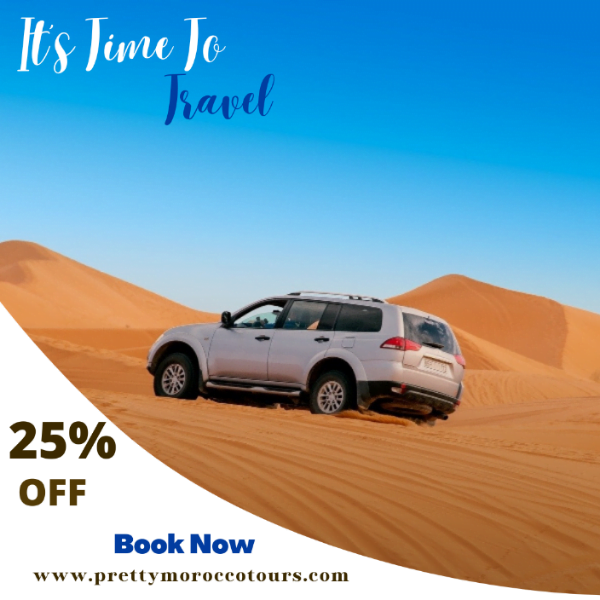 4 Days from Fes to Marrakech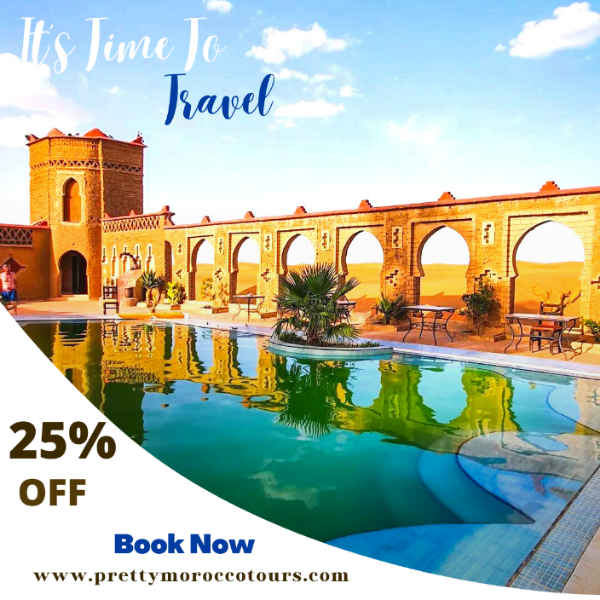 5 Days from Fes to Marrakech
2. Marrakech to Merzouga Desert Tours
Explore the best Marrakech to Merzouga Desert Tours Merzouga Sahara.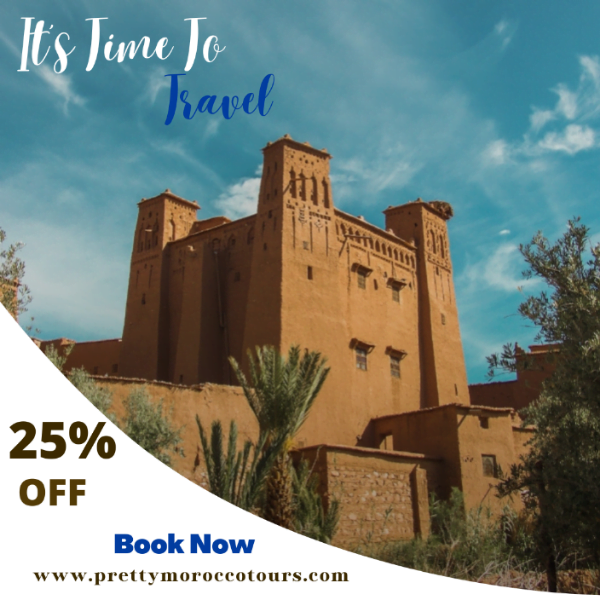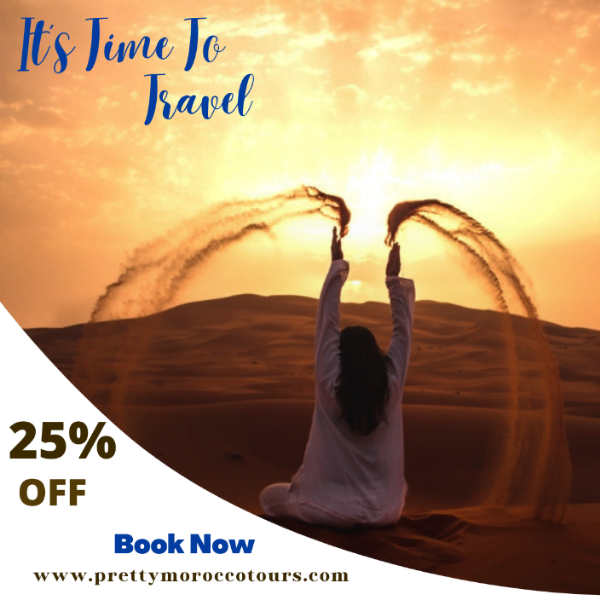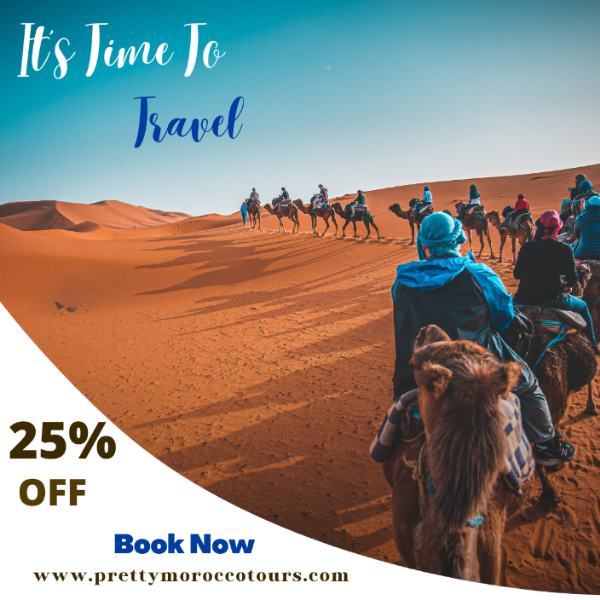 5 Days from Marrakech to fes
3. Casablanca to Merzouga Desert Tours
Explore the best Casablanca to Merzouga Desert Tours Merzouga Sahara.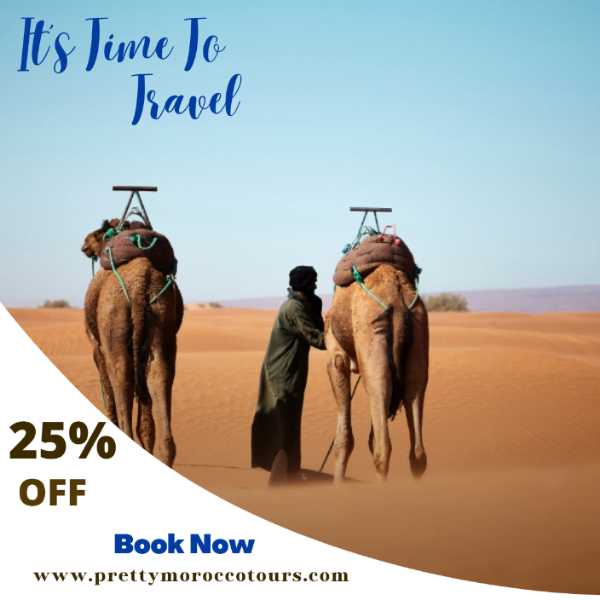 4 days tour from Casablanca to Marrakech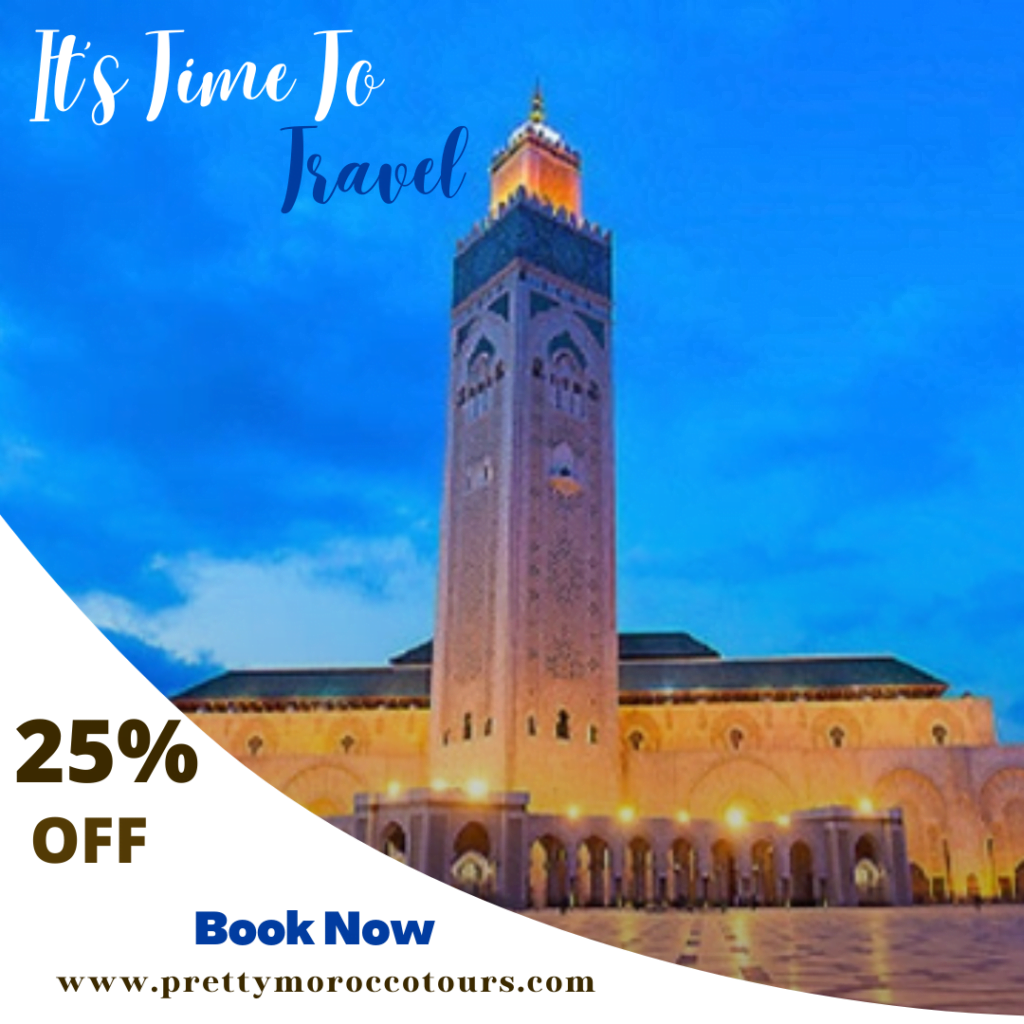 6 days tour from Casablanca to Marrakech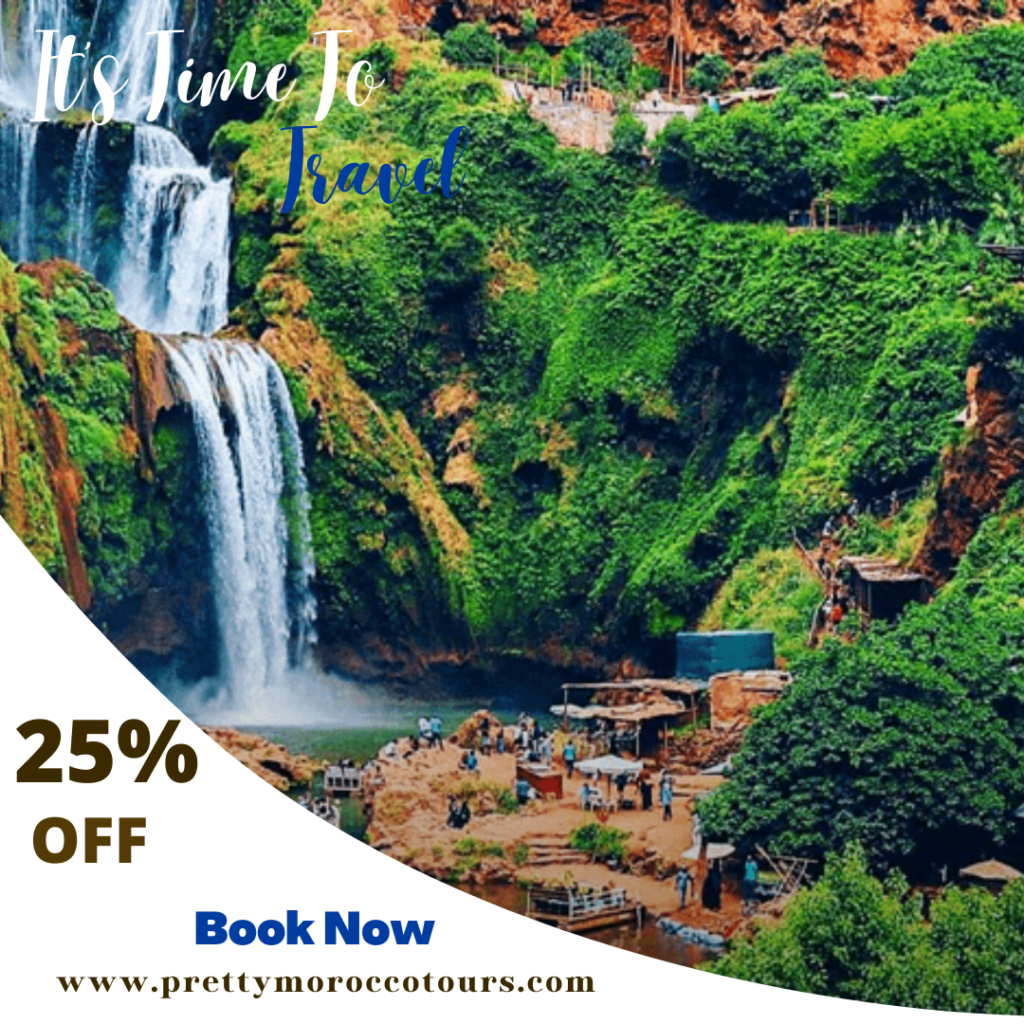 8 days tour from Casablanca to Marrakech
4. Tangier to Merzouga Desert Tours
Explore the best Tangier to Merzouga Desert Tours Merzouga Sahara.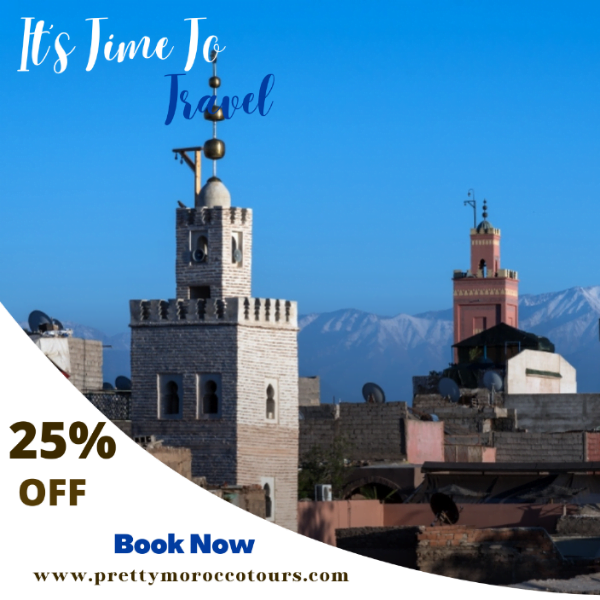 5 Days from Tangier to Marrakech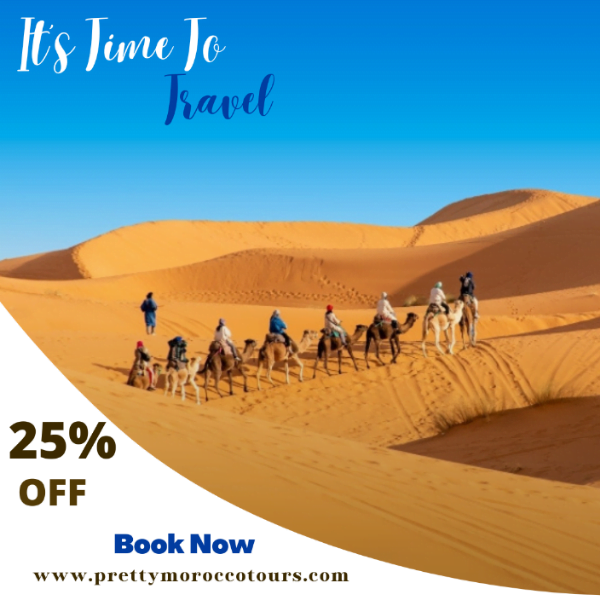 6 Days fromTangier to Marrakech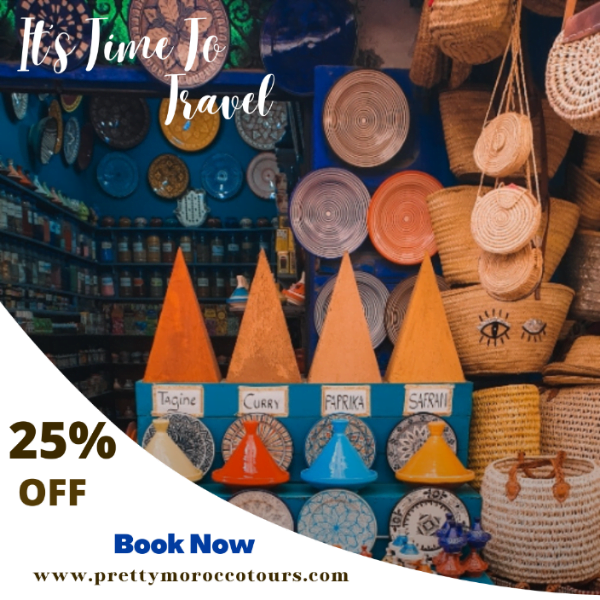 7 Days from Tangier to Marrakech
With our travel blog, you can learn more about Morocco.
Morocco Travel Blog is your gateway to the most important facts and information about Morocco. Those considering a trip to Morocco should read our blog. Travel blogs from Fes, Marrakech, Casablanca, and other cities are available.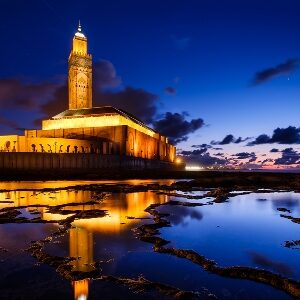 10 Best Places to Visit in Morocco
Morocco's Top 10 Places to Visit Moroccan scenery and history are vastly different and fascinating. Hills are one of the many features of this country.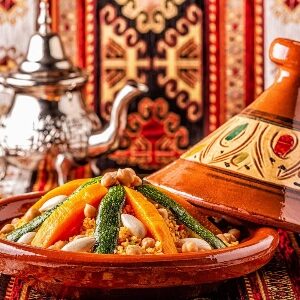 Moroccan Traditional Foods - A Local's Perspective
Moroccan Traditional Cuisine This article will discuss Moroccan traditional dishes. The Moroccan table is adorned with many delicacies.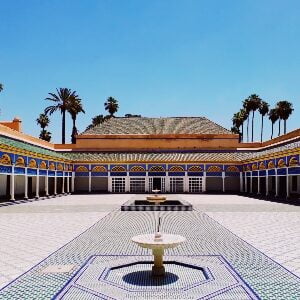 The Ultimate Marrakech Travel Guide
The Ultimate 2023 Marrakech Travel Guide Marrakech, sometimes known as "Morocco's Red City," is a renowned tourist destination. Beautiful gardens, rooftop bars, and so on
It's just as important to decide who you're going to travel with as where you're going.
Looking For Morocco Tours - Sahara Desert Trips & Excursions ?
You've found it! It is Your gateway to seeing Morocco. Pretty Morocco Tours is an independent, locally-based Morocco Tours company.
Pretty Morocco Tours offers a significant amount of expertise in the travel sector. preserving locations, people, and traditions with qualified guides, cutting-edge transportation, top-notch lodging, top-notch dining, authentic riads, and much more.
All of the knowledgeable Moroccan native guides and drivers on our team have taken several trips around Morocco. You can depend on them due to their first-hand experience and unrelenting zeal.
In addition, after you've met them, you can sit back and relax while they take care of all the practicalities, including transportation, entry tickets, hotel check-ins, and reservations, so that your trip to Morocco runs quickly and flawlessly. The only thing left for you to do is to have fun!
At Pretty Morocco Tours, we are dedicated to giving our clients expert services so they may take advantage of our knowledge of Morocco, distinctive style, and vivacity. We are a well-known, independent, and forward-thinking local travel business in Morocco, and we strive to make a difference in everything we do. We actively participate in the Moroccan Society of Tourist & Travel Agents on a local level.
All throughout the year, our specialized departments provide a variety of all-inclusive services for unique vacations to anywhere in Morocco (VIP luxury Morocco tours, Morocco Trips, Eco-Tours, private and group desert tour packages, inclusive travel excursions, camel trekking, 4WD desert tours, adventure excursions & tailor-made tours, etc.).
With all of its varieties, including lodging, catering, transportation, reservations for hotels/riads, cultural Morocco tours, historical Morocco tours, leisure activities, etc. Each division works autonomously to give our clients the finest service possible with the goal of building a close friendship and enduring relationship.
You may be certain that your request is in the most devoted and qualified hands possible when you work with us. We are pleased to let you know that we provide the fastest and most attentive customer service among top agents in Morocco.
With Pretty Morocco Tours , there is never a waiting period when making reservations for a tour, an airport transfer, a hotel, etc. You can be confident that you are getting the most value for your money. Our entire crew is happy to assist you around the clock, especially on holidays.
Get In Touch With Us Today!